Meet Owners Tamara and Steve Morken
Steve and Tamara Morken owned and operated Rimside Grill & Cabins in Pine, Arizona from June 2004 to June 2012 when they converted the location to THAT Brewery & Pub.
The amount of experience from day to day operations of creating recipes, inventory control, accounting, marketing, employee management, bar tending, dishwashing, waiting tables, consulting, cooking, home brewing, training with a master brewer and brewing THAT beer, developing the distribution network associated with that process has provided the couple valuable insight into the craft beer industry.
Prior to opening Rimside Grill & Cabins, Steve Morken has over 18 years of business experience in the corporate arena with Honeywell Aerospace. He holds a Bachelor of Science in Business from the University of Phoenix. While employed with Honeywell, Steve held several key positions including inventory management, pricing, marketing, sales and new business development. Steve was also involved in a family owned restaurant business for 12 years.
A native of Phoenix, Tamara Morken has nine years of experience in the corporate arena also with Honeywell Aerospace in Phoenix Arizona. She has a Bachelor of Science in Business with an emphasis in Marketing from Western International University. Her experience at Honeywell includes customer service, contract negotiations, sales, marketing development and three years of employee event planning.
Local First Arizona Video
In April 2015, a crew from the Local First Arizona Foundation visited THAT Brewery Pub in Pine and produced this video that provides insights into the business
THAT Headquarters Team
Tamara Morken
Owner / General Manager
Mike Fay
Director of Operations
John Scarbrough
Head Brewer
A.J. Adler
Northern & Western Region Sales
Steve Morken
Owner / Brewer
THAT in the Media
THAT Arizona Trail Ale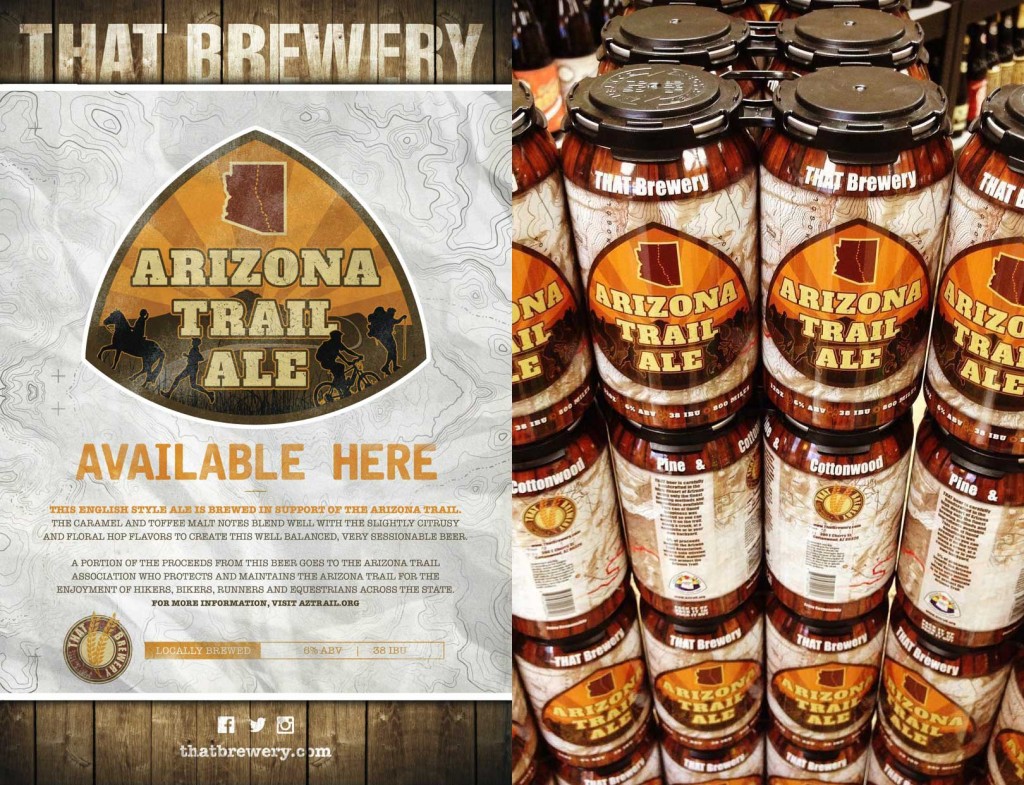 THAT Arizona Trail Ale is the official beer of the Arizona National Scenic Trail, a continuous, 800+ mile diverse and scenic trail across Arizona from Mexico to Utah that links deserts, mountains, canyons, communities and people.
The Arizona Trail Association's mission is to build, maintain, promote, protect and sustain the Arizona Trail as a unique encounter with the land. THAT Brewery and Pub in Pine Arizona is located just off the trail from Pine Trailhead.
This partnership brings many hikers into the small community of Pine to shop, eat, drink, pick up packages at the post office and restock their packs for the rest of their journey. Part of the proceeds from every Arizona Trail Ale sold goes directly to the nonprofit association, allowing them to maintain and build additional trails.