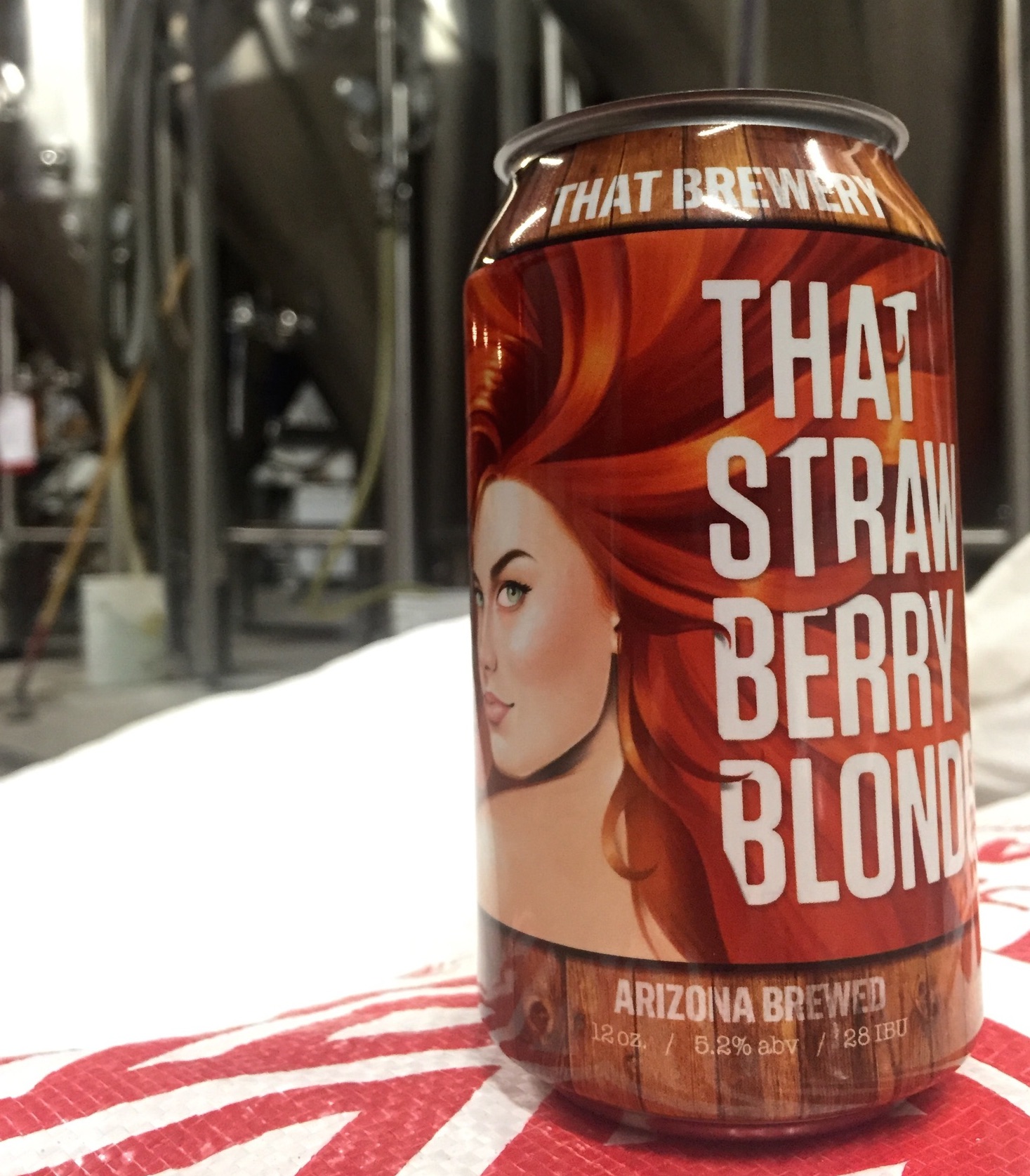 Who's That Blonde on the Can?
By the end of April you will be able to purchase cans of THAT Strawberry Blonde in the same places you can now purchase Arizona Trail Ale.
That's right, we just started our run of the second brew in the THAT beer fleet to be canned. And isn't she a pretty can? By tomorrow we will have completed 200 beers to be made available as a limited release.
By the end of this month we will do a full run of it and it will be available throughout Arizona.
Did we say again how beautiful that can is?