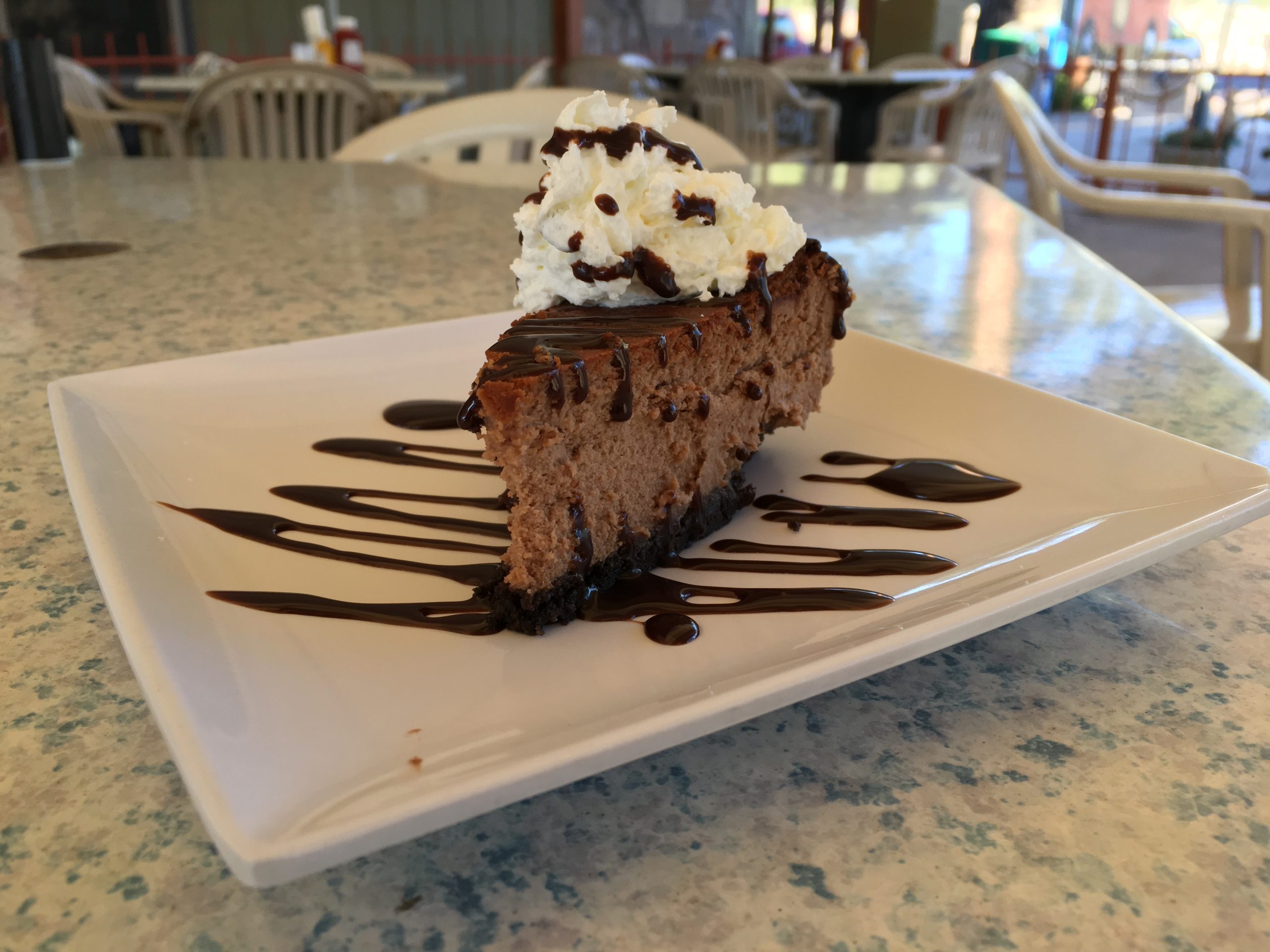 In Pine, AZ, we love drinking beer and we also love cooking with beer!
At THAT Brewery and Pub in Pine, Chef Mishelle is being featured as our teaching chef monthly. Mishelle will be holding a class once a month at THAT Brewery in Pine. At her first class last Tuesday, she taught all of her students to make THAT Monsoon Mud Stout Chocolate Cheesecake. The Monsoon Mud Stout Cheesecake is one of our most popular desserts and let me tell you, it is absolutely decadent!!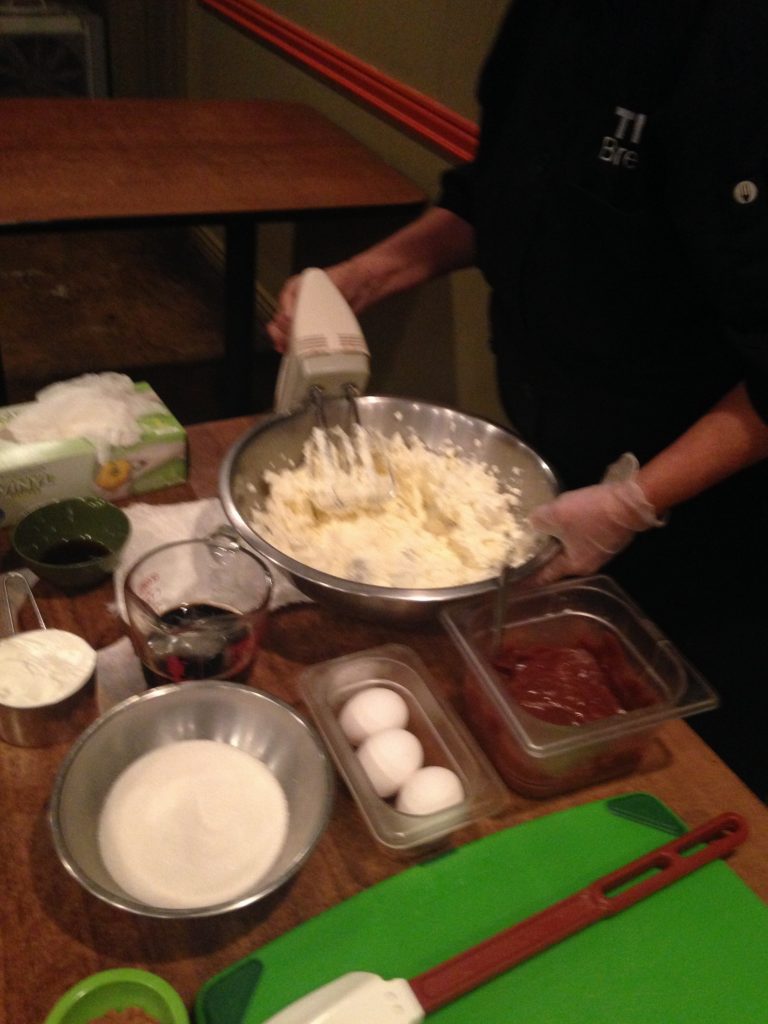 The participants enjoyed some drinks and treats, while socializing with the other students.  Chef Mishelle explained how to cook with beer, mixing the ingredients together, while everyone enjoyed drinking beer or wine. This class was so much fun that we will be hosting a class once a month. The next class will be on Tuesday, December 13th at 6-8pm. Chef Mishelle will be baking Irish Beer Bread and Cranberry Bread. Participants will be taking home 6 mini loaves, which will be ideal for the Holidays. Call for information or to book a reservation. We have limited seating but will possibly be able to add a second class during the week, if you are interested in hosting a party for a large group.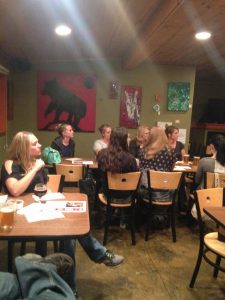 Mishelle has been chef for over 40 yrs but don't let her know that I gave you a hint on her age. Shhh!! Mishelle  has managed several kitchens, including golf resorts and country clubs around Arizona. We are very proud to have her here at THAT Brewery and Pub in Pine!