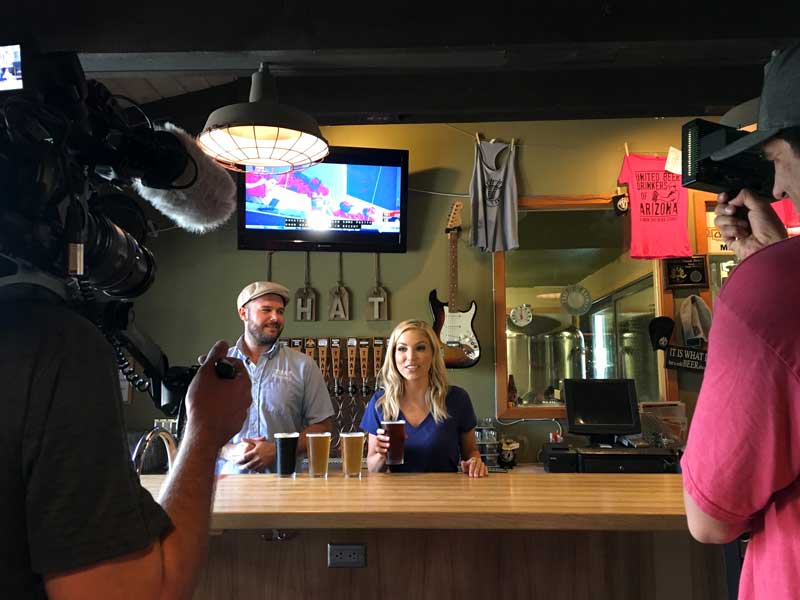 Take 4! On THAT Video Set
Hey, what are all those cars doing in the parking lot today in Pine? THAT Brewery is closed today!
And there were drones in the air and video cameras floating around. Well, I can tell you, a bit, I was there. We cannot divulge everything, but Kristen Keogh was here in town with a film crew working on a new? video? show? about cool places in the Rim country. Shhh it's under wraps.
And of course, what is cooler than THAT Brewery?
https://www.instagram.com/p/BY9REqBjGOX/
I was invited with a cast of thousands well 10+ to be in the background and other assorted shots as Kristen's crew shot video outside on the patio and inside the bar.
Sales Manager Michael Willis gave Kristen an overview, and tasting of four of the most popular brews served here.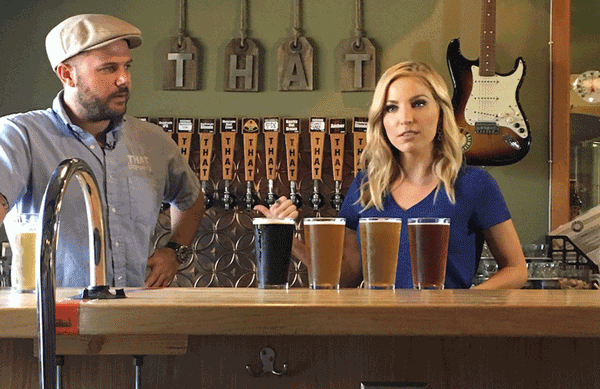 Of course the real stars are those brews: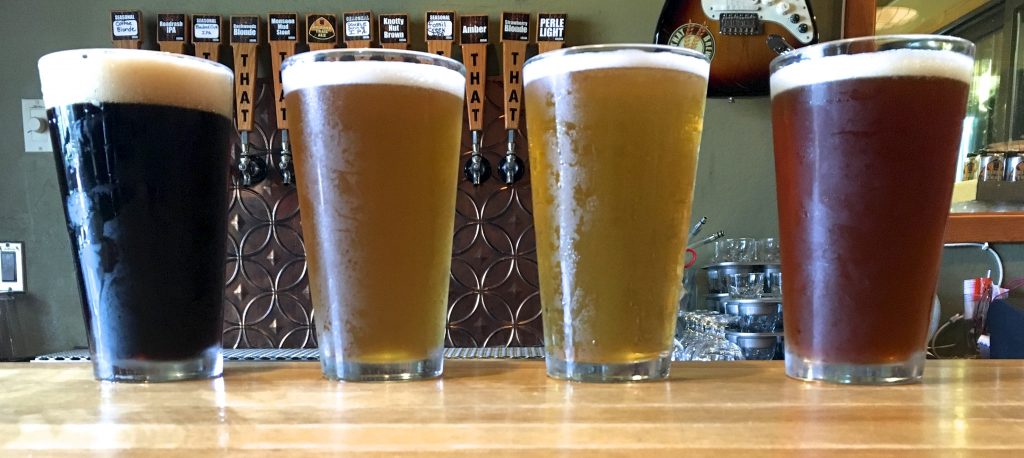 Stay tuned, Kristen is going to let us know when the video is available.