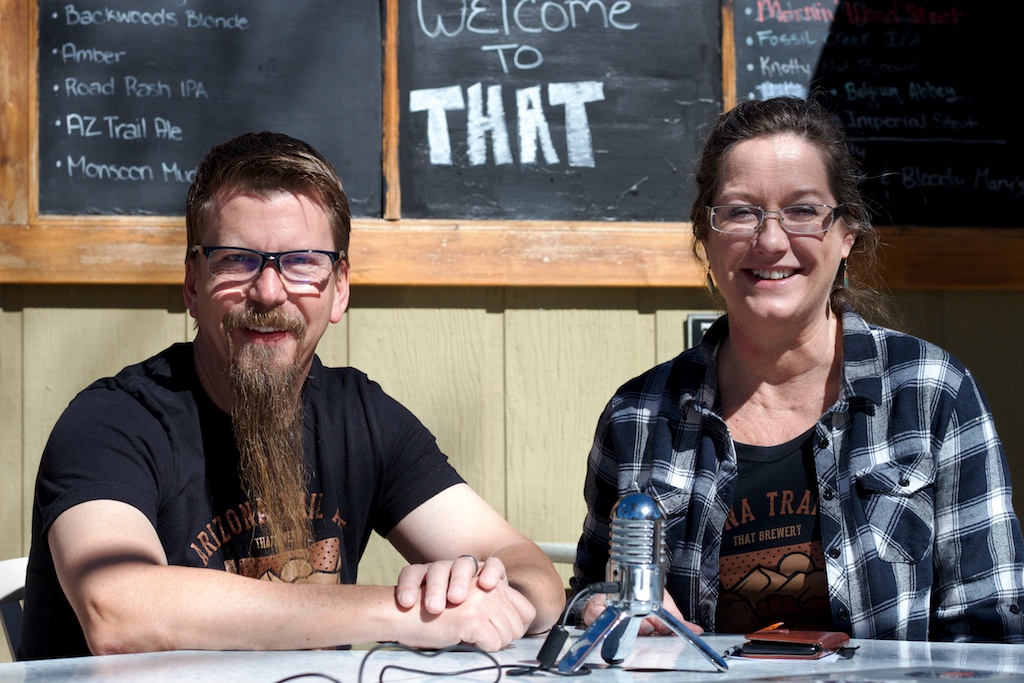 THATCast Episode 7: THAT Spring Time Feeling
Although we were able to record our first podcast in January outside on the patio in Pine, the warm sun in April is a whole new feeling.
I got to chat with Steve and Tamara today on all the things happening at the brewery here (including the sound of kegs clanking) in Cottonwood, and beyond. It's a news packed podcast!
We heard that by the end of April you should be able to buy the Fossil Creek IPA in cans, joining the other three brews already available in stores around the state. No surprise that the artwork on the can will be stunning, featuring the colors of Fossil Creek Canyon. This brew will be available in 15-can boxes, which has its own artwork too. So it's both tasty and pretty.
Steve bills this beer as an Arizona IPA, different from the East and West coast varieties from it's use of local citrus, a "huge citrus bomb."
The wine barrel fermenting process continues down at Cottonwood, with recent bottling of a barrel aged tangelo blonde and a new dry hopped variety of the Arizona Trail Ale.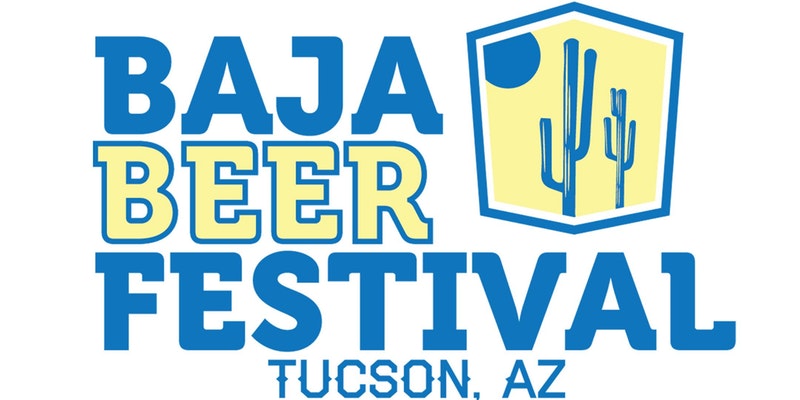 THAT's lineup will be making a splash on April 7 at the Baja Beer Festival in Tucson. The theme apparently is IPA-ish, so THAT shall be well represented with its IPA lineup.
Another recent activity in Pine was a collaborative brewing with the T-Town Girls, women from Tucson breweries including Tap & Bottle, Public Brewhouse, Borderlands, Dragoon, Crooked Tooth, and Tucson Hop Show.
Working together in Pine, they produced a dry hopped Dark Smoky Rye IPA made from mesquite smoked malt and christened "THAT's What She Said". This new beer will be tapped April 13 in Tucson plus the Cottonwood and Pine locations of THAT Brewery. Don't miss out on this limited run beer.
Another collaborative brewing is taking place April 8 in Cottonwood, where our brewers are working with Loco Patron in Scottsdale to produce a Mexican Lager.
Steve also talked about the new developments with Hauser and Hauser Farms in Camp Verde where they have been experimenting with growing barley, a crop that uses much less water than other ones. Last year Steve tested the barley malt (which was processed in Texas) as a base for the Arizona Trail Ale and reported it was superb. It's a win for all of us who care about both beer and conserving water in Arizona; apparently there is construction of a malting facility in Camp Verde.
Steve and John were also recently interviewed by Craftbeer.com about the use of this new local barley malt; look for that feature to appear on their site soon.
Tamara reported much success and interest with the Monday night activities, or
"Monday Fun Days". Second and fourth Mondays are Open Mic nights organized by Tom Stenerson (check out our last podcast to learn more) with a great showing of local musicians and others who are passing through. Third Mondays are for art with Pints and Paints, and a new thing happening on the occasional fifth Mondays is a card making class.
In May get ready for live music to return to the patio in Pine, with bands on Saturday nights and Sunday afternoons.
There's even more going on than we can mention, check out THAT calendar for all the events.