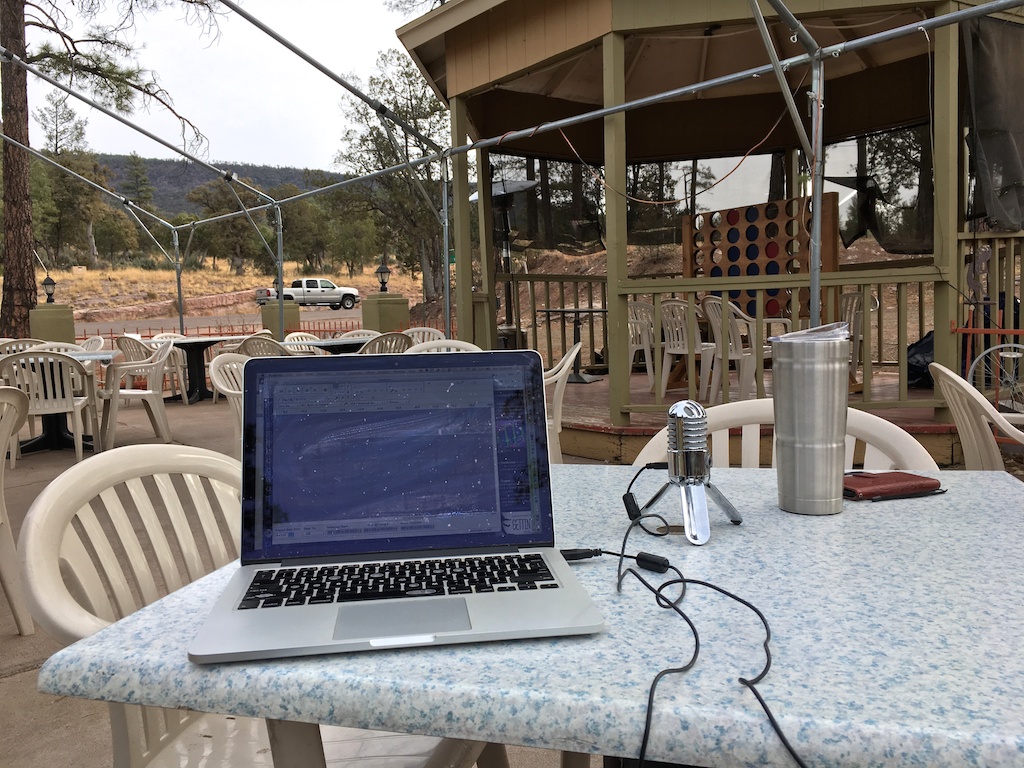 THATCast Episode 5: THAT's Happening in 2018
How crazy is it first week in January to be here in Pine, sitting outside comfortably in just a light jacket? Oh well, we might as well enjoy it spending time at THAT Brewery and Pub in Pine.

And we can do more of THAT because, as among other things we heard from Tamara that is new… we are open seven days a week.  In this episode we hear a long list of new food, beer, and events.
That's right, starting this week you can come to the brewery in Pine any day of the week; our current hours are Monday through Saturday 11:00am to 8:00pm and Sunday 11:00am to 7:00pm. Happy hour with special beer and food prices are Monday through Friday 3:00-6:00pm.
From the kitchen Chef Val is paying attention to the requested options for vegetarian options, which now include:
Portabella mushroom grilled sandwich
Black bean burgers (any burger on the menu can be substitute for a black bean parry or portabella mushroom
Fried Green Beans
Crunchy Fried Pickles
Soft Pretzels with house made beer cheese sauce
Several salads
Returning to the beer menu are the Belgian Abby and the Russian Imperial Stout, both good strong beers for days that wished they were wintery. I opted for lunch after the podcast to have the trusty Monsoon Mud Stout largely because our server suggested it.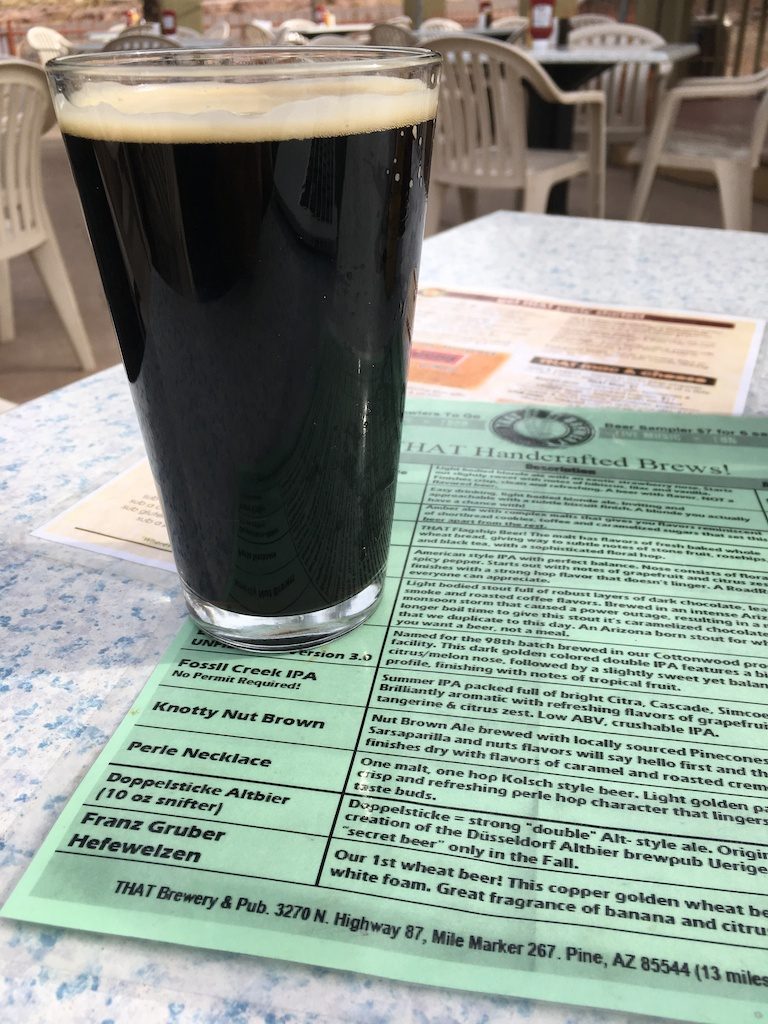 Wednesday's are big nights for things to do. In the back room is a growing group of poker players with games starting at 6:00 PM. And Wednesday's are also Wings, Wine, and Whiskey nights. I love the wings here, and on these nights you can get sauces not normally available.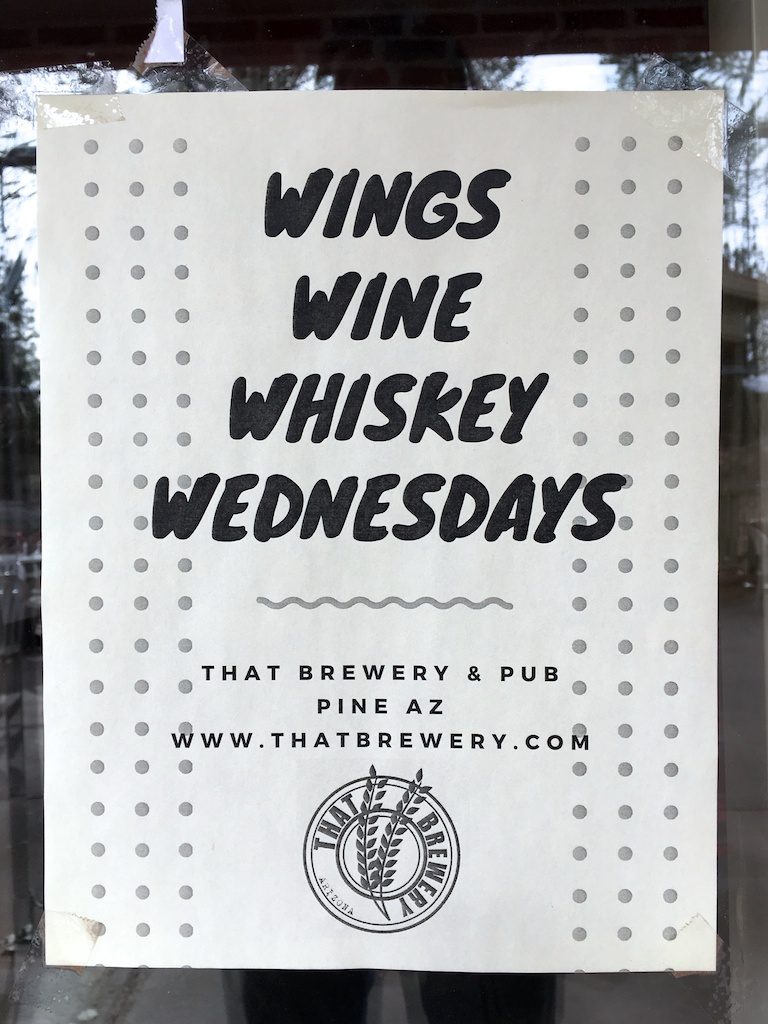 Thursdays are pizza nights, with different specials depending on what kind of locally sourced toppings Chef Val has found. And Sunday is Italian Ziti nights, each week a different variation created by Chef Val.
Starting January 22nd, and then regularly on the second and fourth Monday, will be an open mic music night. Anyone and everyone who can put together three songs, playing solo or with a partner, is welcome to sign up and perform.
THAT Brewery will be part of two state wide beer events in February. The first is the Strong Beer festival at Steele Indian School Park in Phoenix on February 10, 2018. I tried to count, there are close to 140 different breweries participating.
We will be offering the Bourbon Barrel Aged Russian Imperial Stout, Dopplesticke Altbier Rum Barrel Aged, Batch 98 IPA, and THAT Strawberry Blonde.
That's all part of some 200 events statewide for Arizona Beer Week, February 8-18. There will be a Reggae dance party at THAT Brewery in Cottonwood and a Beer Pairing Dinner here in Pine.
Tamara mentioned quite a few more things, so listen to that podcast to find out everything else THAT's happening in 2018