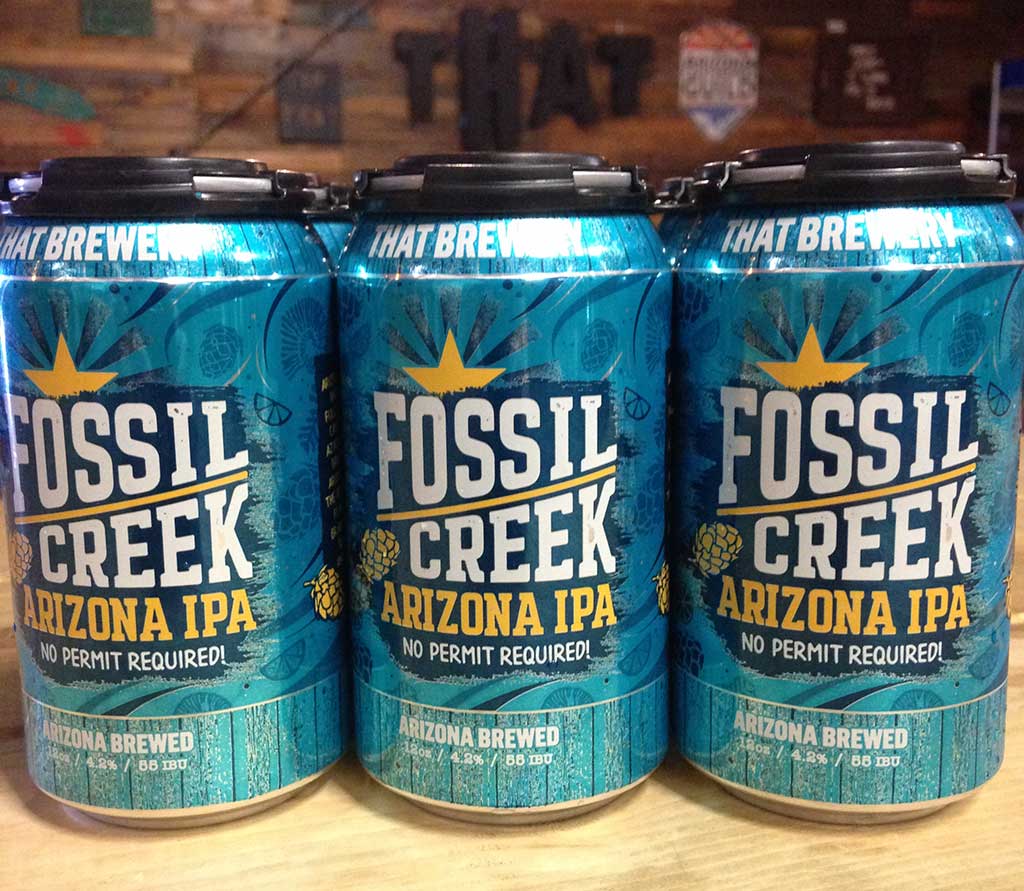 This Just In… THAT Fossil Creek IPA in Luscious Blue Cans
With this truck delivery Friday our lineup of THAT Brewery beers available in cans grows to four varieties.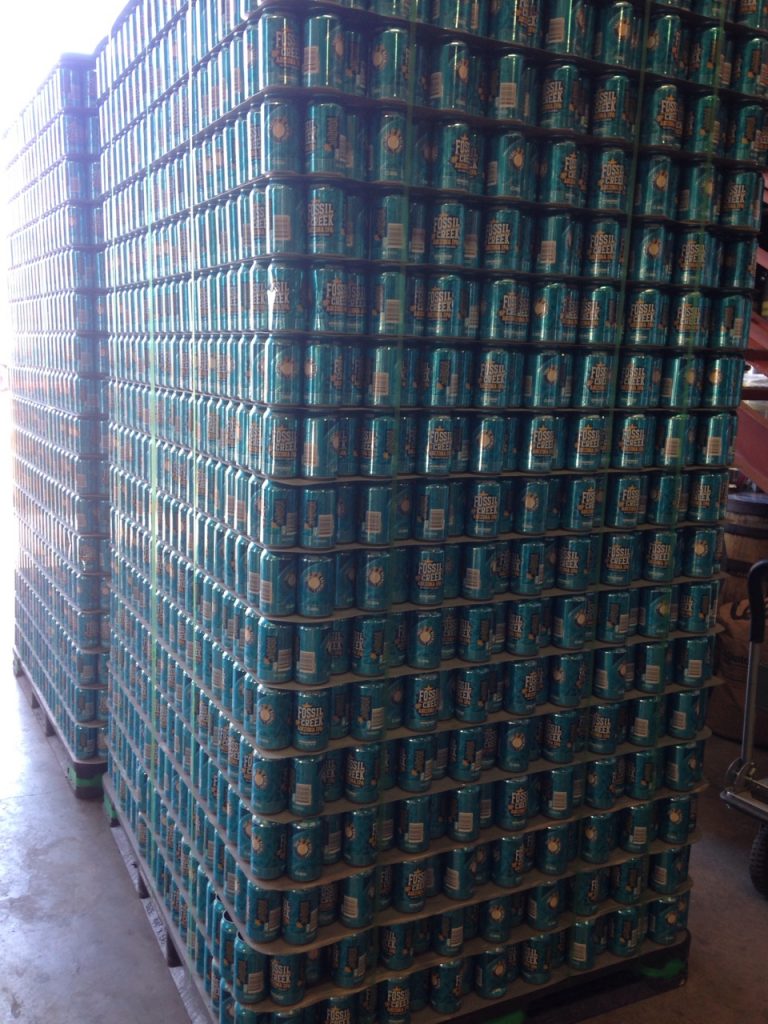 In a short time Fossil Creek IPA has grown to be one of our most popular beers on tap… and now you can buy it in numerous locations in Arizona where our other beers are sold.
Named for the beautiful canyon you find by driving all the way out the main road through Strawberry, the tagline for our new beer "No permit required" reflects the changes in access to Fossil Creek during the busy summer season.
But it's easy to enjoy what THAT Brewery has created as the first Arizona IPA, and not only get a refreshing taste, but also a beautiful turquoise blue can that represents the color of the pools in Fossil Creek.
Even if you cannot get a permit to get to Fossil Creek Canyon, you now have even more ways to enjoy it's name sake beer brought to you by THAT Brewery.