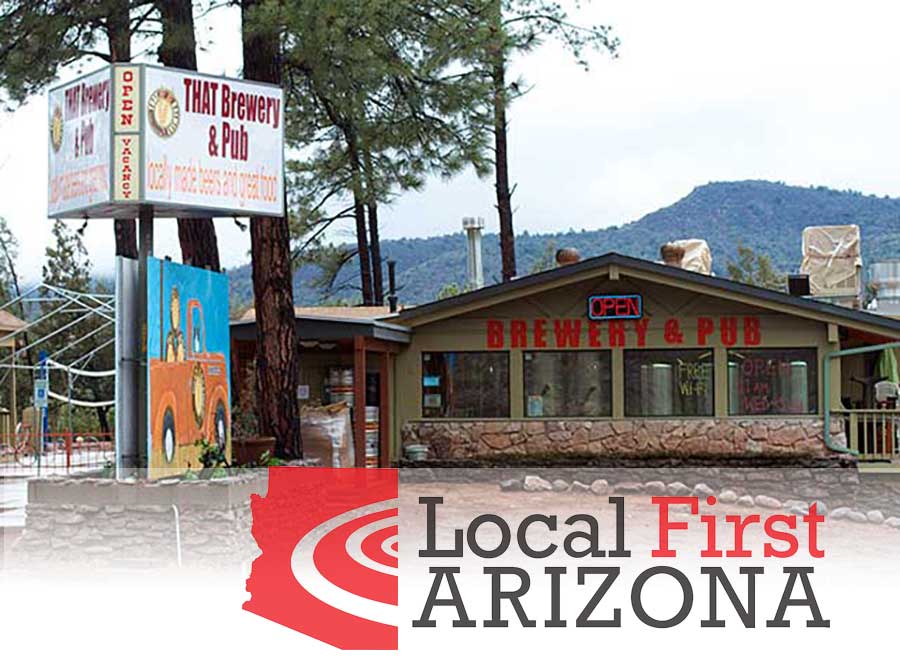 Catch Us Live on Arizona Local First Webinar
Are you interested in the Arizona Trail? You know we are.  And you can catch Tamara Morken on Wednesday, September 27 from noon to 1:30 as a panelist on a live web video discussion hosted by Local First Arizona.
In Solutions for Rural Development Webinar ~ Economic Trail Blazing: How to Harness Backyard Ecotourism Tamara is one of three panelists who will be discussing what impacts the Arizona Trail has had on local communities.
We know that impact as the AZ Trail crosses Highway 87 just east of the brewery, and many through hikers spend time (and money) here and at other local businesses in Pine.
Arizona is a state rich with outdoor beauty and recreation offerings. Many of the state's surrounding rural areas have started looking towards these natural offerings as a means to generate tourism as an economic driver in their communities. This month the webinar will focus on the the Arizona Trail (AZT), a 800 mile trail that stretches the state of Arizona from the Utah to Mexico border, and what the trail system has done for communities surrounding the trail. We will hear from 3 speakers, representing various gateway communities of the trail, from all around the state.
Learn more about this webinar from the event information from AZ Local First. If you would like to watch or listen to this webinar, sign up on the registration form. You will receive a confirmation with a link to add to your calendar, and options for how you can tune in, either watching the video stream live on the web, or listening to the discussion via a telephone.
Watch, learn, and let us know you were there via our social media channels. Go, T, go!
Update
The archive of this webinar is now available.